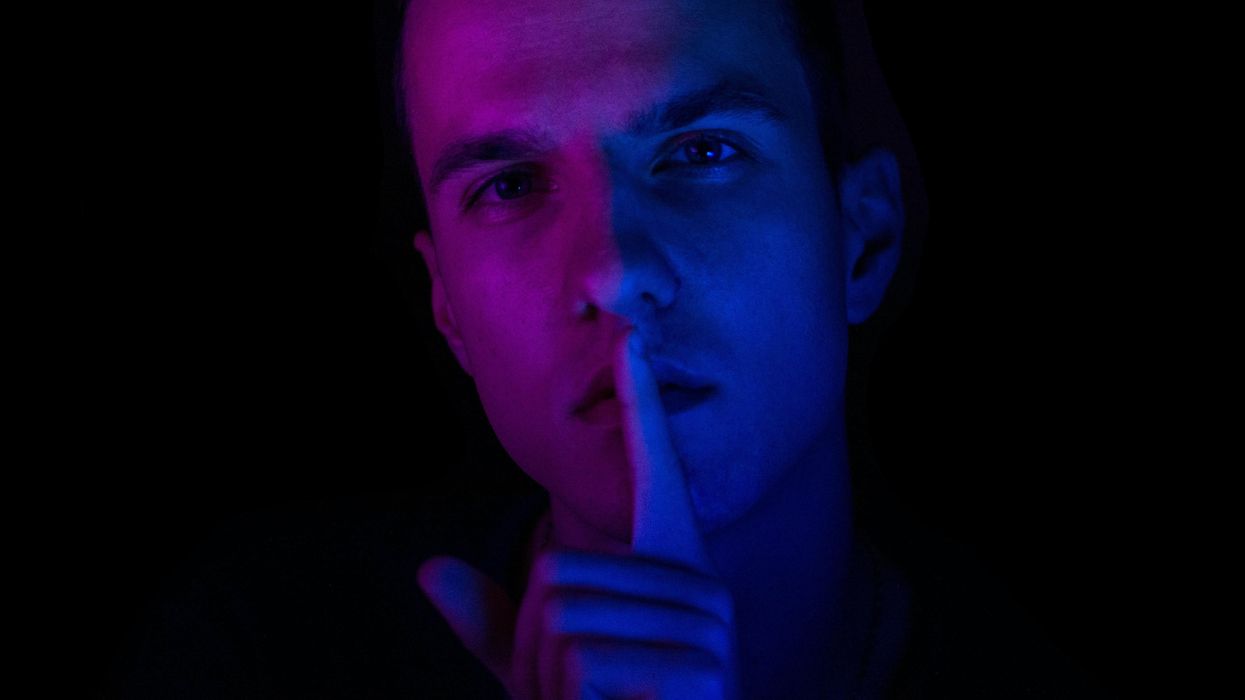 THE SAYING GOES, "When the going gets tough, the tough get going." I say, when the going gets tough, the smart S.T.O.P.!
---
When you find yourself in difficult times, the first thing you should do is S.T.O.P. Most people will react to a situation by jumping into action: "The tough get going." The reason they're called "tough" is because they are going to take a beating. Reacting to a situation is an ego-based response. And an ego-based response will only make you feel good for the moment, but it will leave you with longterm turmoil.
When we respond in ego to a circumstance or a consequence, we lose our ability to connect with the light or resources that can to get us out of the circumstance. "We cannot solve our problems with the same thinking we used when we created them," said Albert Einsteinfamously. Don't be blinded by ego. Don't take a beating. S.T.O.P.!
The S stands for silence. Silence yourself of the condition-based thinking of "I don't have a college degree, I don't have the money, I don't have the talent." Silence yourself of the anxiety, insecurity, low-self-esteem, the fear, the anger. Silence yourself to the level where there is nothing but a clean mind that is prepared to be receptive to all the possibilities that are available to all situations.
Yet those possibilities are only accessed by those people who have silenced their demons. Solutions are always around you, like light, but we tend to live in the darkness of our known reality. In the Bible's book of Isaiah, it states, "In quietness and in confidence shall be your strength." Gandhi said he was so busy that he would have to meditate twice as long — to clear his mind.
Silence yourself until your mind is at complete peace, and you are able to receive new, clean and clear thinking, and you are prepared to receive the light and resources available to you. It's what the Buddhist call the stage of emptiness.
The T stands for think. When people fail, their tendency is to blame the circumstances, their conditions, or some outside influence over which they had no control. They cannot believe the outcome of their actions. They begin to rationalize their losses to such a degree that they start to create rational-lies about their failures.
They actually start to believe that their environment is created by circumstances out of their control. I don't believe that. I believe that everyone has the ability to control their own circumstances. However, most people allow events to happen to them rather than making events happen through them. Why? Because it is easier to explain their failures due to circumstances out of their control rather than accept the fact that their effort, or lack thereof, had anything to do with the outcome. It's their lack of involvement — by allowing things to happen without taking action and by not having the will to do the task that was necessary to achieve their goal — that caused the failure.
A friend of mine was going through the breakup of his marriage after 10 years. He was devastated because he did not want his marriage to fail. But in talking to him, he came to realize that there were signs and decisions that he made, she made and they both made that lead to this point. Think about the steps that got you into the situation and then, with a higher level of thinking, plan your solution to overcome the problem.
The O stands for organize. Organize your thoughts into a time-lined process in which each step of the way you are measuring your progress.
Part of the process is to silence yourself, not allowing any negative thoughts to creep back in to your head, and to continue to think about your purpose. Organizing your thoughts is a lot like goal setting, but it is putting your goals in an orderly sequence that harmoniously get you where you want to go.
"Begin with the end in mind" is Stephen Covey's second habit in his groundbreaking book, The Seven Habits of Highly Effective People. It is the concept of seeing the end result of your vision, and working backwards till you get to where you are today and can see the steps necessary to get there.
He tells the story of when JFK made the statement that the United States would be the first nation to land a man on the moon, and the scientists said, "First, let's see how we get them back." A key result, wouldn't you think? Organizing the steps you need to take to achieve your desired result is planning your pathway to the solution.
The P stands for persist. Do those things, on a daily basis, that will get you to your solution. If the solution to your problem is the correct solution, and you know why it is the correct solution, then there will be no obstacle that you cannot overcome.
If we lose, we did not have the will to win. If we will to win, then we cannot lose.
The will is a very powerful instrument in the human mind's arsenal of success weapons. Your will power is the tool that protects you from the failure of inaction. It protects you from despairing when you reason in your mind that there is no way to win. The will is there to help you to hold on to the image of your dream when everything else seems to be crashing down around you.
The will is there to "pick yourself up by the bootstraps" and get you back on your feet and moving in the right direction. The Will is there to help you survive when all else is taken from you: your liberties, your choices, your dignity, your family. Your will can withstand anything as long. As you are willing.
So just S.T.O.P.
Peter Remington is an executive at Houston CityBook and also a business consultant and life coach. For more information on him and his Prepare 4 More, visit here.