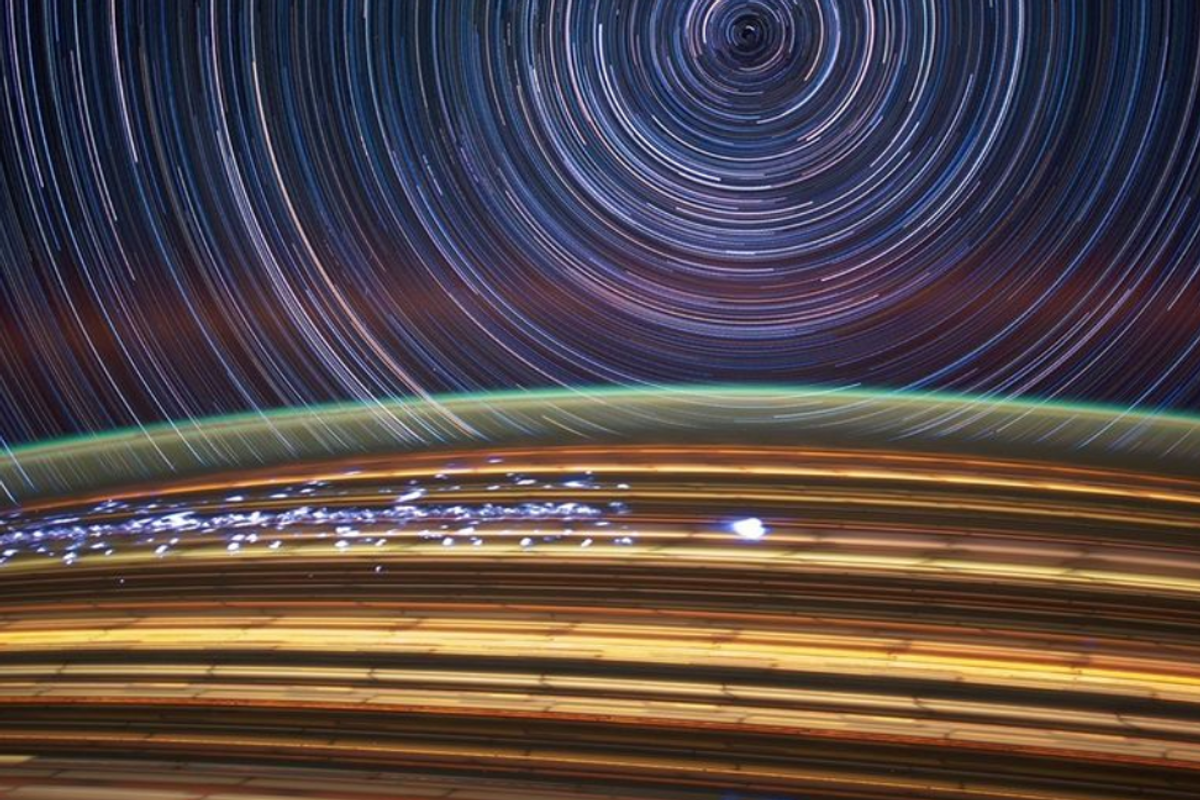 NINE-TENTHS OF a rocket's fuel is used to break free from the gravitational pull from the Earth.
---
All that energy, just to get the capsule 55 or so miles off the face of the planet. When it reaches space, all the resistance from the ground is eliminated, and the capsule circles the earth at 17,000 miles per hour without a problem. Ground control doesn't start to celebrate until the capsule is safely away from the resistance and the other obstacles that gravitation can create. If the rocket doesn't do its job of launching the capsule safely into space, then things start to go wrong.
But the malfunction didn't start 55 miles above the Earth's surface. It started on the launch pad, with the booster rocket, the trajectory — somewhere between the liftoff and the sky a problem was created.
The fact of the matter is, things don't end up wrong, they start off wrong. Success, in any area of life, first needs to have ten units of effort for every unit of success. Eventually, your momentum will give you ten units of success, for every unit of effort.
What can you take from this in your life, business, family, relationships or other endeavors? It's about the commitment and effort to the plan.
Whenever you start on a journey in life, do you ever investigate the effort or level of commitment that you need to make sure the journey is a success? As in opening a business?
Let me use CityBook as an example. Jeff Gremillion, editor and co-owner of the publication and website, knew that he wanted to create a magazine for Houstonians by Houstonians about Houston. He knew his competition, and that he would have to work through the clutter in the market. He also knew that it was going to take time and energy to launch his company, and he committed himself to that. After celebrating his five-year anniversary in September of 2021, he is still putting out 10 units of effort, and he is getting more and more units of success from his efforts. To be a standalone business — and to be a going concern after five years, in the wake of the adversity we all have experienced over those years — takes effort.
Another businessperson I know left his company of 20 years to launch his own company in the same field. He knew that it was going to take a lot of energy and the "back to basics" attitude to get it going, and he was committed to it. He didn't have the resources of his old company such as a business manager, graphic designer, and assistants. He was prepared to take it on himself and organized his day accordingly. It wasn't easy, but the more resistance he got the more effort he put into his business. He had yet to break free of the gravitational pull of a startup. Ten years later, his effort hasn't stopped however, his units of success have increased tenfold. He has nearly tripled his revenue and enjoys life more than ever. He started his efforts at the age of 61.
I tell my clients that, the more effort I put into life, the luckier I get, and so will they.
Unfortunately, some people slow down when confronted with obstacles. The challenge may seem too difficult to overcome. They don't have the energy, or they feel that have faced to much adversity. Their efforts have waned, and so have their units of success. What they don't realize is, it's an obstacle illusion, and they only need to increase their effort to the level it was when they started their business. Then, they will break through what is pulling them down, and start seeing their efforts turn into results.
Success in any area of life takes effort. You must believe that your efforts will reward you with results, and life will become easier. But, if the goal is fly high, you must anticipate the pull of gravity, and work against it.
Peter Remington is an executive at Houston CityBook and also a business consultant and life coach. For more information on him and his Prepare 4 More, visit here, or email him directly at Peter@PeterRemington.com.